When you discuss your law firm SEO strategy with our digital marketing specialists, we will definitely tell you that your site needs high quality backlinks. This is one of the top ranking factors in the Google algorithm. At the same time, it is one of the most difficult SEO goals to achieve.
Why Are High Quality Backlinks Important for Law Firm SEO?
Let us start by explaining how backlinks work. The way Google sees it, every site linking back to your law firm website endorses your site for quality, reliable and expert content. In a way, a backlink works like a customer testimonial.
But that is not all. In the way Google interprets backlinks, your site will earn a bit of the reputation of the website linking back to you. Thus, if a website with a high domain authority gives your law firm website a backlink, the domain authority of your site will increase a little bit.
Likewise, a backlink from a site with low domain authority will decrease the reputation of your site. And this is why you must be selective about the sites you allow to link back to your law firm website.
Tested and Proven Ways of Attracting High Quality Backlinks to Your Site
Now, if you need to build backlinks in a rather short period of time, you need to be proactive about it. In other words, there are things you can do to obtain these coveted links pointing to your site from reputable sites.
1. Getting Featured on Your College Alumni List
Most colleges and universities keep track of their alumni. After all, these successful graduates represent a testimonial to the high standards of training and education they offer.
Thus, you should check your law school website and you will most likely find an alumni directory. For example, the School of Law at the University of Georgia and the University of Florida College of Law have extensive alumni sections, celebrating the achievements of notable graduates.
You could be one of them and have a list of your certifications and awards, as well as a link to your law firm website published on your law school alumni web page. This is one of the easiest to obtain high quality backlinks.
2. Local Chamber of Commerce Website Listing
Chambers of Commerce feature successful businesses on their website. You just have to find the right person in charge and ask them to guide you through the application process.
Digital marketing specialists know how to navigate the chain of command of such organizations and how to talk to their staff. Thus, we can help your law firm get listed and earn a high quality backlink to your website.
3. The Better Business Bureau
There are two key things to know about BBB backlinks: one – they are by default nofollow (so your site will not earn domain reputation) and two – you have to pay for being listed.
Are you discouraged? Don't be! The BBB rating is incredibly valuable and will convince a lot of potential clients to choose your law firm. Even people who are not familiar with how ratings work know that the Better Business Bureau is a reputable organization.
Thus, if you have an A or A+ rating, you are definitely going to get more appointments than a law firm without a BBB rating.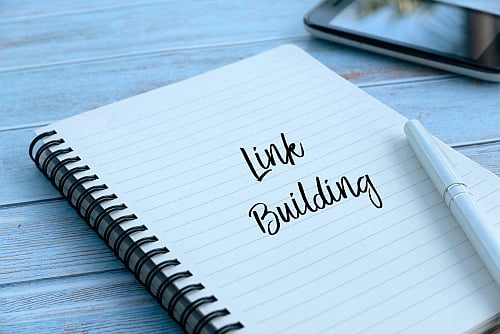 4. Professional Directories
Professional directories, such as Avvo, Nolo, Justia, and Allaw have a very good reputation according to the Google ranking criteria. Thus, getting your law firm listed and getting backlinks from these directories is very helpful.
Not only that, but many potential clients use these directories to find a lawyer. Thus, you get high quality backlinks and potential clients at the same time. This is why our digital marketing specialists will make sure that your law firm's website is listed on all the relevant professional directories.
5. Local Directories
Look beyond nationwide directories like Yellow Pages, Yelp, and Foursquare. Your law firm needs to attract clients living within or close to your service area. For this reason, you should find local directories and list your website there.
This is an even better form of promotion than buying ads in the local paper. People skip ads to read news and articles. But they go to local directories for the specific purpose of finding service providers – including for legal assistance.
6. Press Releases
Although Google claims that they are not counting backlinks from press release websites, the truth is that you should share law firm news on these platforms. A lot of journalists browse press release sites every day to look for newsworthy topics.
If they find your press release of interest, they may publish a story in the online version of the newspaper and add a link to your law firm's website. This is a high quality backlink earned with very little effort.
7. HARO
Help a Reporter Out (HARO) is a large platform connecting journalists with expert sources in various fields. Some of the most reputable news outlets, including Reuters, Wall Street Journal, and The New York Times use HARO to obtain explanations and valuable quotes on specialized topics, including legal ones.
By registering as a source, you will get constant updates on questions asked by journalists which fall into your area of expertise. Answering these questions may get you featured in some of the most reputable publications and earn your law firm website high quality backlinks.
Too Busy to Manage These Tasks? Let Digital Marketing Specialists Do It for You!
At EverConvert we know that the one resource you have to manage most carefully is your time. Looking over these suggestions, you see how helpful they are. But how can you find the time to contact all these organizations and submit applications and content to them?
This is where our digital marketing specialists step in. We know how to handle the process of earning high quality backlinks for your law firm website. We will do most of the work. We will reach out to you only when you need to double-check some of the more specialized content pieces for accuracy.
Reach out to us and schedule an appointment with our digital marketing specialists to find out how we help you turn website traffic into profits with minimum effort on your part!