You scouted for the perfect location for your law office carefully. You performed a detailed background check on every member of your law firm. Thus, you should apply the same diligence in hiring the best digital marketing specialists. The right law firm SEO services will make a huge difference in your monthly revenues and the reputation of your practice.
You know that your profession is extremely closely regulated and subject to scrutiny. You are aware that there are some restrictions on how you can advertise your services. And specialized law firm SEO services specialists know it, as well. However, not all digital marketing professionals are specialized in providing services to the legal industry.
There Is No Better Digital Marketing Strategy than SEO for Your Law Firm
You may wonder – out of all types of advertising options, why choose SEO? You can put ads in papers. You can push leaflets through mailbox slots. You can even pay for some Google ads or Facebook ads and get instant results.
Law firm SEO services professionals know that all these practices have a low ROI and a short-term effect. People are invaded by so much print and outdoor advertising, that they've learned to ignore it. They throw away leaflets without even looking at them. As for online ads – you will see the results only for as long as you pay for them.
By contrast, search engine optimization (SEO):
Is cost-effective
Yields long-term results
Brings your law firm in front of users who are in need of legal services.
Here are just some of the key benefits of hiring the right SEO specialists to help your law firm.
1. Your Law Firm Digital Strategy Will Be Compliant With State Laws
As we mentioned above, each state has specific rules concerning law from advertising and marketing. There are even regulations concerning the wording you can use in your marketing materials. For example, you cannot use the word "specialist" or "expert" unless you hold special certifications for your practice area.
Law firm SEO services specialists know all these rules and will make sure that every piece of content is compliant. Working with digital marketing specialists with experience in the legal industry is essential not just for the success of your practice, but also for avoiding potential penalties.
General SEO service agencies are likely unaware of all the rules. And you do not have the time to explain them or to double-check every blog post and newsletter text for compliance. Just as your clients choose you for your expertise in a specific practice area, you should choose digital marketers who have experience in working with clients in the legal industry.
2. SEO Specialists Analyze How Users Interact with Your Site to Optimize Their Experience
Many effective SEO strategies do not generate the expected results because the website does not meet the visitors' expectations. One of the first things law firm SEO services specialists will do is look at how users interact with your site.
Using analytical data, heat maps, and various specialized tools, our digital marketing specialists will understand:
How long do visitors spend on your site?
How many pages do they visit on average?
What is the web page most users are browsing when they leave your site?
What are the areas of each page they focus on?
Based on these findings, the specialists will recommend making changes to the site, be it in terms of navigational structure, design, or content.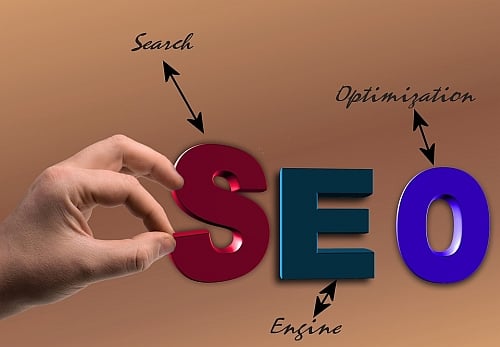 3. Law Firm SEO Services Specialists Handle Content Writing and Posting
The biggest part of any ongoing SEO strategy is writing and publishing content. This is a complex and specialized process that involves:
Keyword research
Topic research
Professional writing, fact-checking and proofreading
Creating an adequate content posting schedule.
As a lawyer, your time is filled with appointments with clients, negotiations with insurance companies or court appearances. You simply do not have enough time to take care of your law firm SEO, even if you have the diligence to learn how to do it.
For digital marketing specialists, this is an everyday task. This is one of the key activities we perform for clients. You can rest assured that your blog will be constantly updated with new articles to keep your clients and leads engaged.
4. Digital Marketing Specialists Identify the Best Guest Posting Opportunities
Guest posting is a very effective SEO strategy for law firms. You get the chance to be helpful and demonstrate your experience and professionalism. At the same time, your law firm will reach new audiences, increasing the chances to attract more clients.
But where should you publish a guest post? The reputation and relevance of the platform are essential for the success of this digital marketing strategy. Law firm SEO services specialists know exactly how to select guest posting opportunities.
Also, they will create content pieces in line with the requirements of the guest posting site. They usually have specific rules concerning text formatting and lengths, images, and links used inside the text and the author bio section.
5. A Law Firm SEO Services Agency Will Monitor Your Site on a Regular Basis
When you hire the right law firm SEO services, you don't have to worry if your site is secure, up-to-date, and Google-compliant. Our digital marketing specialists will monitor all these aspects – and more.
Also, we will conduct SEO audits every time when we feel it is necessary to make sure that your site is user-friendly and meets the latest Google ranking requirements.
Whenever we encounter a problem or vulnerability, we will fix it as soon as possible. In this way, you can be sure that your website is a source of revenue, not a liability for your law firm's reputation.
Let the Best Law Firm SEO Services Experts Help You Find More Clients!
EverConvert is a digital marketing agency specializing in the legal field. We have years of experience working with law firms and helping them turn website traffic into profits. We know the rules for law firm advertising in your state and also what your potential clients are looking for when they search for legal services.
Also, we know whenever Google plans to change its ranking algorithm. Thus, we make sure to implement all the necessary changes so that your law firm website continues to rank high in organic search results.
Working with us means seeing measurable results and growing your client base without any effort. You are free to focus on providing high-quality legal services, while our law firm SEO services specialists focus on helping you find more clients.
Contact us to learn more about how our digital marketing specialists can help your law firm!