When we start discussing with a new client, our digital marketing specialists will look over your law firm website and social media accounts. In many cases, we notice several issues with the posts shared on social media platforms. In most of the situations, these are mistakes resulting from lack of time to plan and execute an effective social media marketing strategy.
Lack of time is all too common among busy professionals like you. You strive to provide the best legal advice to all your clients, keep up to date with legislative changes and make sure that your law firm stays profitable. This is exactly why digital marketing agencies specializing in the legal field exist.
We know how to create and implement efficient and cost-effective strategies that turn website visits into profits. In this article, we will outline some of the most common mistakes which we will help you avoid by managing your law firm's social media marketing strategy.
1. Posting from Your Personal Account
Switching between a business and personal profile on various social media platforms is not very simple and intuitive. For this reason, it is quite easy to make the mistake of sharing personal photos and stories on the law firm page.
Although you can delete any post, it may take some time before you notice the mistake. Meanwhile, some of the followers of the page may have seen the posts. They will certainly be confused and even think that your law firm is not professional and trustworthy.
2. Not Replying to Comments
Your followers will leave various comments on your law firm's social media pages. Some will thank you for sharing helpful information. Others will ask questions, such as how to book an appointment or whether you are open on certain days.
Failure to answer these messages – even by acknowledging them with a quick "thank you:" – is one of the biggest social media marketing mistakes for any business. People want to be seen and heard. They want to have a conversation with the brands and businesses they follow on social media.
When they do not get any reply from your law firm, they will feel ignored and will stop following your page.
3. Sharing Confidential Information
As a lawyer, you know that the client-lawyer relationship is privileged. However, you would be surprised how many law firms make the mistake of trying to resolve a client's problem on social media.
It starts with a client's complaint and it continues with sharing of privileged information back and forth on the social media page. This exchange must happen only in privacy: by email, over the phone or in person.
At a point, the client will realize the mistake and take legal action against the law firm. If you work with digital marketing specialists who will manage your social media posts and comments, this mistake will never happen and your law firm will maintain its good reputation.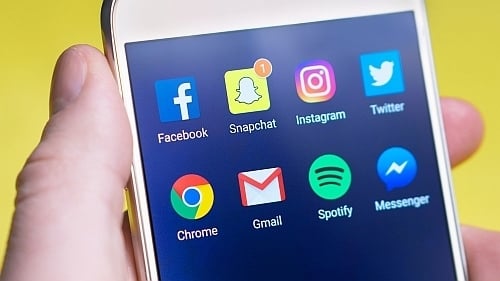 4. Posting on Social Media Only When You Feel Inspired
This is one of the most common social media marketing mistakes. There are law firms with several posts in a week, followed by two months of silence, and then another 2-3 posts. This tells a potential client that the law firm is not actively managing its pages.
Your law firm needs a social media posting calendar that is followed through. Consistency is key in social media marketing. Our digital marketing specialists will analyze your followers' activity patterns to identify the best days and hours for sharing posts on your pages.
This ensures the highest chance that a large number of potential clients will see your social media posts.
5. Commenting on Controversial Topics
Politics, religion, social and gender issues are highly contentious and sensitive. People have firm opinions one way or another and you will never be able to keep everyone happy if you share your ideas, opinions or beliefs on these issues.
Even if you find trending topics of conversation that would allow you to use a popular hashtag, you must refrain from posting about these issues on your law firm's social media pages. Keep these topics for your personal profile, visible only to your family members and friends.
6. Not Knowing What Your Audience Wants to Read on Your Pages
Many law firms make earnest efforts to share posts on a consistent basis – but they do not manage to get followers, likes, shares, and website visits. The problem is that the type of content they share is not what potential clients expect to find on the page.
A successful social media marketing strategy starts with the client persona. Digital marketing specialists can help you create a very detailed profile for each type of target client. Based on this profile, they will create and share posts that meet their:
Interests
Needs
Goals
Pain points.
6. Inadequate Use of Hashtags and Emojis
Social media is a place where people express themselves in complex ways, including hashtags and emojis. As a legal professional, you must use them sparsely and with care. Some hashtags may appear in the trending section, but they are not appropriate for your law firm.
Likewise, various emojis may look attractive, but they would give a less-than-professional appearance to your social media posts. Digital marketing specialists experienced in working with law firms know how to handle this specific part of creating engaging social media posts.
7. Not Acknowledging Mentions
Satisfied clients will share their experience of working with your law firm on their social media pages. The courteous thing to do is to reply to their post and thank them. But how will you find all the posts mentioning your law firm?
Digital marketing specialists use various tools to track brand mentions. We will be able to identify every such mention and make sure that the original poster is thanked for their kind and thoughtful words.
Our Specialists Can Help You Avoid These Social Media Marketing Mistakes!
EverConvert is a digital marketing agency focused on helping law firms find more clients and stay profitable. We have a multidisciplinary team covering all aspects of digital marketing, including social media marketing.
We can take over from you and manage your law firm's social media pages so that you can devote more time to helping your clients win their cases. With our digital marketing specialists in charge of social media posting, you can rest assured that you won't see any of the mistakes above on your pages.
We will make sure that your posts reflect your brand image, attract potential clients and meet all the specific requirements of compliance for the legal field. Contact us today to learn more about how we can help you!