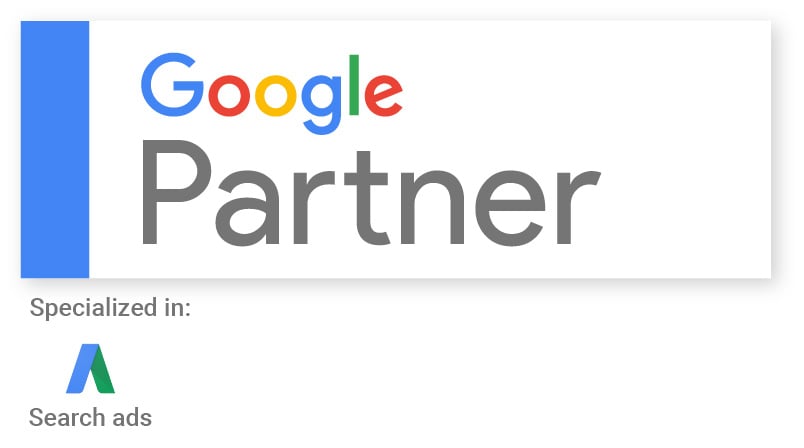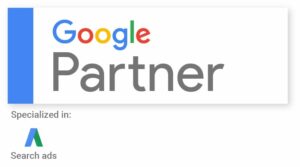 EverConvert is thrilled to announce that our team has been awarded the Google Partner badge, in honor of the hard work that we do to achieve success for our clients.
The Partner badge is awarded to companies once they meet certain criteria set by Google. Part of this criteria includes making sure that enough members of our SEO and SEM team are certified in AdWords – Google's advertising service. 
Google also assesses how much ad spend our agency regularly makes across all of our client accounts. By doing this, Google can judge whether we have a healthy amount of activity, and thus, experience. Other key requirements include the amount of AdWords specific revenue and growth we generate, as well as proving that our customer base has grown and existing accounts have been maintained.
By achieving the Partner badge, we have demonstrated our skills and success in search marketing, and that all Google's criteria have been met. Our team is thrilled to have been awarded the badge.
We're happy that our hard work and diligence in implementing and optimizing Pay-Per-Click (PPC) and search campaigns for our clients has been recognized and we are looking forward to continued success in the future.
Our search experts are constantly looking to expand our growing client roster further. Contact us today to discuss how our expert team can help you strengthen your online presence.