Every field of activity has specific criteria to define success. For digital marketing specialists who create and maintain your law firm SEO, these performance criteria are the metrics provided by Google. There are many such metrics, because Google measures absolutely everything about your website, from the way users interact with it to the way it works.
Some of these metrics for law firm SEO performance are very technical. Others are simpler to understand, even if you are not a digital marketing professional. At the same time, each company should measure different metrics, depending on the goals they wish to achieve.
For a law firm, the most important goal is finding new clients. With this goal in mind, our digital marketing specialists will pay closer attention to specific metrics, which are relevant to this goal.
It Is Important to Avoid Focusing on Vanity Metrics
Vanity metrics, both in law firm SEO and social media marketing are those metrics that look good on paper but do not really do much to help you achieve your business goals. One classic example in this respect is the number of followers on social media platforms.
In law firm SEO, there are metrics that some digital marketing agencies swear by, but which in reality are not as important or relevant as they imply. It does not mean that you should ignore them. However, you should not focus on them to the detriment of other metrics.
In this article, we will talk about both categories of metrics for law firm SEO performance: those that really matter and those which should not be overlooked, but neither prioritized.
The Most Important Metrics to Measure for Law Firm SEO Performance
Let us begin with the things you should monitor constantly in order to make sure that your law firm SEO strategy works as it should and delivers results.
1. Organic Traffic
Organic traffic, also known as earned traffic (in contrast to paid traffic) measures the number of visitors reaching your site by:
Clicking on a search engine result
Clicking on a link in an email, on social media, or on a different site
Accessing your site directly by typing the URL in the browser.
All digital marketing specialists will tell you that this is one of the most important metrics for SEO and digital marketing, in general. High organic traffic numbers mean that:
Your website is well-indexed by Google.
Your site is properly optimized with the relevant keywords.
Google considers your site trustworthy, safe, and reliable.
Its contents are relevant for the keywords you want to rank for.
2. Keyword Rankings
This metric indicates the organic position of your law firm website in search results for a specific keyword. Normally, you want to rank for several keywords. For instance, a personal injury law firm with a practice area covering all types of traffic accidents will try to rank for:
Car accident lawyer/attorney
Truck accident lawyer/attorney
Motorcycle accident lawyer/attorney
Pedestrian accident lawyer/attorney
Bicycle accident lawyer/attorney.
Now, each of these keywords appears in a specific panel in Google Search Control with a number next to it. The number represents the ranking of the keyword. Ideally, they should be increasing or fluctuating within reasonable limits. If the number starts decreasing, your law firm SEO needs a revision.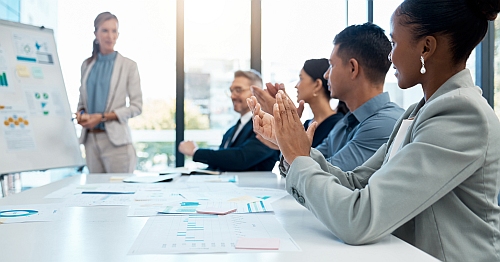 3. Conversion Rate
A conversion is any action taken by a visitor on a page, such as clicking on the button to schedule an initial case review. This is the essence of our digital marketing specialist's work: turning website traffic into profit.
This is one of the trickiest metrics to measure in law firm SEO. The fact is that many factors lead to a conversion, but Google Analytics attributes it to the last traffic source by default.
For example, if someone saw an article you posted on a guest blogging site, then checked your Facebook profile, clicked a link to reach your site, browsed a few pages, and finally scheduled an appointment, Google will attribute the conversion to the social media platform. In reality, the guest blog convinced them to find out more about your law firm.
4. Referring Domains
Referring domains represent other websites linking to your site and creating backlinks. These are very important in the context of the new ranking factors set by Google. High-quality backlinks from reputable websites mean that your law firm SEO and content marketing are working very well and your site is considered a trusted source of information.
5. Core Web Vitals
These are new technical SEO metrics and define how fast a site loads and responds to the user's inputs. There are three core web vital metrics:
Largest Contentful Paint – how fast the largest element of the web page loads.
First Input Delay – the time between a user interaction (such as clicking on a menu button) and the moment when the site responds.
Cumulative Layout Shift – how stable the page layout is.
The Google PageSpeed Insights tool will test your site, display the results, and offer suggestions to fix errors and improve these metrics.
Metrics that You Need Not Prioritize in Monitoring Law Firm SEO Performance
As we stated before, there are some metrics that should not be ignored, but not prioritized either.
These are:
Bounce rate – the average values vary a lot from niche to niche, so it is hard to determine a reliable benchmark
Exit rate – the percentage of website visits ending on a specific page. A high exit rate on a page does not mean a problem, but the opposite. The users found what they were looking for.
Pages per session – the number of site pages users visit before leaving your site.
These are just a few of the many metrics Google offers and it is understandable if you feel a little overwhelmed. However, you can always count on our professionals to perform all the necessary tasks ensuring that your site attracts a lot of quality traffic.
Focus on Your Business Goals While We Monitor Your Law Firm SEO Performance!
The team of digital marketing specialists at EverConvert knows that monitoring these SEO metrics is a daily task. It is virtually impossible for you to do it on your own. But this is why we are here – so you can focus on helping clients with their legal problems.
We encourage you to schedule a meeting with our team to find out how we can help you grow your business with the latest and most effective SEO and digital marketing strategies!