On many occasions, our digital marketing specialists are called in when a law firm's website is in dire straits. It has little or poor-quality organic traffic. The page rank is constantly dropping. But worst of all, the law firm is getting very few new clients. These are classic signs that a law firm's SEO strategy is not working.
The problem is that many lawyers try to manage their own SEO. As a smart and educated professional, you believe that you can handle any challenge. In your field of work, that is absolutely true. And this is visible just by looking at the testimonials your clients leave.
But search engine optimization (SEO) is a completely different matter. It is a field of specialty in which you received no training at the law school and in previous positions you held. By contrast, our digital marketing specialists know little about the law, but everything about SEO. This is why you should rely on us from the beginning, not when your law firm's SEO strategy is not working.
How Can SEO Not Work If You Do Everything by the Book?
As a lawyer, you are extremely careful about doing things according to laws and rules. And you applied the same discipline when you started doing your law firm SEO. The problem is that, unlike laws, SEO rules change very frequently.
There are several reasons for these constant changes, such as:
The need to fight unethical, black-hat SEO tactics
The user's search behavior and intent are constantly changing
The introduction of AI into search engines and the way they work.
Thus, a law firm SEO strategy developed just one year ago is no longer adequate if you want to see the best result. If it is older, it does not work at all anymore.
How to Tell that the Law Firm SEO Strategy Is Outdated and Ineffective
One look at the analytics of your website in the Google Search Console will tell digital marketing specialists that you are no longer getting good results from your SEO strategy.
These are some of the most worrisome signs that your SEO approach needs to be revised and improved immediately.
1. The Organic Traffic Is Decreasing
Organic traffic represents website visits from people who found your site:
By doing a Google search
By clicking on a social media post link
By typing your website URL directly into the browser bar.
It is the most valuable kind of traffic because it shows the user's intent to visit your site for a clear purpose. Many people may click on ads by mistake or out of curiosity. But if they perform a search or decide to click on a social media link, it means that they are truly interested in the topic.
Thus, a steady decrease or sudden drop in organic traffic is a sign that your law firm's SEO strategy is not working and you are losing potential clients.
2. Keyword Rankings Are Dropping
You can find how well your keywords are performing in a designated section of Google Search Console. A constant fluctuation within reasonable values is perfectly normal. Your competitors are also trying to rank for the same keywords.
But if your rankings are on a constant descending path, then something is definitely wrong. Maybe you are not creating content on a constant basis. Maybe your articles are not fully optimized (meta title, meta description, title, and ALT text for photos).
At any rate, a digital marketing specialist will soon find out what the problem is and fix your law firm's SEO strategy.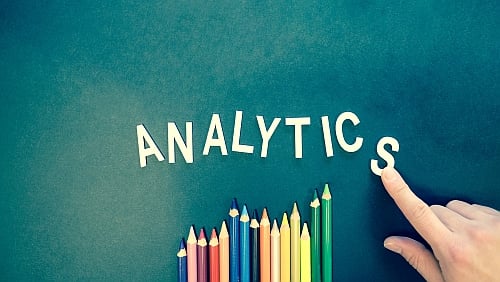 3. People Leave Your Site Very Quickly
One of the metrics SEO specialists monitor constantly is the bounce rate. This metric indicates the percentage of visitors who leave a site a few seconds after landing on it. This is a clear sign that they did not find what they were looking for. It may also mean that they found the site design and navigational structure too confusing to proceed.
The average bounce rate starts at 25% and can go as high as 75%. However, any value approaching the upper tier needs to be investigated. Maybe your hosting service has a problem and people cannot use your site properly. Or maybe your law firm's SEO strategy is not working and you are getting the wrong kind of visitors to your site.
4. The Conversion Rate Is Very Low
The ultimate goal of SEO is to get a high conversion rate. A conversion means any action that a user takes on your site based on the prompts – call to action buttons. For a law firm website, this usually represents scheduling an initial appointment.
The conversion rate is calculated as a percentage based on the total number of website visitors and those who click on a CTA button. When this percentage is low, then your law firm's SEO strategy is not working.
Why is that? Maybe your geo-targeting is not working and you get visitors outside the area you serve. Or maybe what they saw on your site did not persuade them that they can trust your firm. Digital marketing specialists can correct these issues, by using local SEO and content marketing strategies designed to meet your brand image needs and the latest Google ranking algorithms.
5. Your SEO Strategy Does Not Match Your Business Goals
Every business has different goals at different stages after it opens. In the beginning, you want to make your law firm known to people. Next, you want to see a sustainable flow of revenues. And at a later stage, you want to share your brand culture and create loyal clients.
For each stage, there is a different approach to SEO and digital marketing, in general. You should not be looking for high numbers of social media followers at a point when you need a lot of new clients to be profitable.
Thus, tracking the wrong metrics and setting the wrong goals equals to a law firm SEO strategy that is not working.
Let Our Specialists Create and Implement an Effective Law Firm SEO Strategy!
The digital marketing specialists at EverConvert know what works and what does not work in terms of SEO. We are constantly up to date with the latest changes in Google ranking factors. We also know how people's internet search behavior changes – from computers to mobile phones, from typing a text to talking to digital assistants.
As soon as we are aware of a significant change, we adapt your law firm's SEO strategy to include it. This helps you stay one step ahead of your competitors who still take the DIY approach to SEO. Our mission is to help you see website traffic turning into revenues for your law firm.
Do not lose valuable time, schedule an appointment with our digital marketing specialists now!