Your diligent work paid off and now your law firm has several offices in different cities. This allows you to serve more clients and help them find justice. Also, you can generate more profits and plan the further growth of your practice. One of the essential parts of this plan, as digital marketing specialists know, is managing local SEO for multiple locations effectively.
In this article, we will share the most effective and up-to-date tips on how to manage local SEO for all your law firm offices. First of all, we will explain the importance of this type of digital marketing strategy.
Why Is Local SEO for Multiple Locations Important?
When your law firm has several locations, you must remember to promote each of them. You cannot afford to use the profit generated by other offices to support the activity of an underperforming office. PPC ads and other paid promotion strategies are effective only as long as you pay to keep them active.
By contrast, local SEO for multiple locations allows you to promote each office to people in the local area who are looking for a good lawyer. Why should they travel to the next city for legal advice, when they can find a law firm office close to them?
By following the following tips for local SEO for multiple locations, all your law firm offices will show up for relevant local searches.
1. Create Landing Pages for Each Location on Your Website
The first step in local SEO for multiple locations is having separate website pages for each office. Make sure that you create unique content for each page, even if all offices cover the same practice areas.
This will allow Google and other search engines to index each location separately. Together with other local SEO strategies, this will allow you to turn clicks into profits for each location where you run your practice.
2. Search for Relevant Keywords for Each Location
Looking for relevant local keywords is the foundation of successful local SEO. It is not enough to add the name of the location to your main keyword. Ideally, you should run separate keyword research for each location.
Our digital marketing specialists do this on a daily basis, so we can tell you that similar keywords rank differently from area to area. Ranking for the right keywords is essential for local SEO for multiple locations.
We are happy to assist you with this and other tasks so that you can focus on providing the best legal assistance to all your clients.
3. Add All Locations to Your Google Business Profile Listing
Each business is allowed only one Google Business Profile listing. However, you can add as many locations as you operate. This is also simpler and easier for managing all these pages.
Once you add all the law firm offices to your listing, they will have separate pages on Google Business Profile. Also, each office will have a pin on Google Maps.
4. Share Consistent Contact Information Across All Platforms
Consistency in publishing contact details is essential when managing local SEO for multiple locations. Make sure that you use the same format for your law office name, address, and phone numbers for each location on: 
Your website

Google Business Profile listings

Online directories and professional associations

Social media profiles. 
Any variation may be interpreted as a different address or a different business. Thus, you may end up competing against yourself and getting poor results for various locations.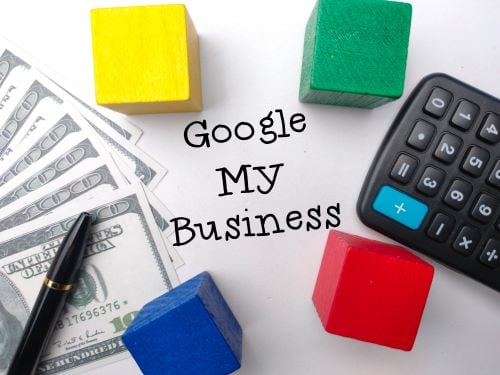 5. List Your Law Firm Locations on Local Directories
Local directories are extremely useful for managing local SEO for multiple locations. You should list each office in relevant directories, helping people find a good lawyer close to where they live.
From Nolo to Justia or the local Yellow Pages, these directories are also crawled by Google to confirm the addresses you specified in the Google Business Profile listing.
6. Create Location-Specific Content
Blog posts, case studies, and news articles focused on each location are essential for promoting each of your law firm's offices. Do not just use local keywords; find topics that are relevant to the specific area.
This shows your potential clients that your law firm is really in tune with the life and events in their local area. Together with expertise on relevant topics, this will help build trust with potential clients.
7. Try to Create High Quality Local Backlinks
Link building is extremely important for local SEO for multiple locations. You can create backlinks for each location by attending events, collaborating with the local press, and sharing helpful advice in discussion panels on relevant topics (for instance, proposed changes to DUI laws, traffic rules, etc.).
Google relies on backlinks to evaluate the reliability and trustworthiness of websites. At the same time, potential clients may find your website while browsing a different source, such as one of your guest posts or an interview you gave to a local newspaper or TV channel.
8. Encourage Reviews for Each Location
Managing several locations effectively means making sure that each of them gets credited for the good work done for various clients. Thus, when you ask a client for a review, make sure that you direct them to the Google Business Profile listing for the office they actually visited.
You don't want to end up with lots of high ratings and positive reviews for your main office, and none for the others. Potential clients may start wondering if they will get the same reliable legal advice in their local area.
9. Monitor Local SEO for Multiple Locations 
Finally, do not forget to monitor the performance of local SEO for multiple locations. Google Analytics and Google Search Console are very useful for tracking organic traffic, keyword performance, and other relevant metrics. 
Through constant monitoring, you will also find opportunities to improve your SEO strategy and drive more traffic to local pages for specific locations.
The EverConvert Team Is Ready to Help You Manage All Your Locations.
Mastering local SEO for multiple locations is what our specialists at EverConvert do on a daily basis. We know how to create and adapt strategies for law firms with multiple offices, making sure that all of them get relevant organic traffic.
From creating dedicated website pages and online listings to leveraging the power of customer reviews, our specialists will work tirelessly to help all your law firm offices show up for relevant searches.
Grow your practice with confidence together with our digital marketing specialists. Call us to get started!