At EverConvert, a big part of our job involves knowing what Google is looking for in websites to rank them for organic searches. We are always one step ahead and implement changes to the websites we manage so they have the Google ranking factors that matter in the latest ranking algorithm.
You can rely on our digital marketing specialists to continuously monitor and refine your SEO (search engine optimization) strategy to keep up with the ever-changing landscape of organic search, so you can stay ahead of your competitors.
Google Ranking Factors Are Subject to Constant Review and Change in Priority
You notice from the title that this is the 2023 guide for the ranking criteria Google uses to select search results. This is because these factors may not stay the same next year.
And they definitely were not the same last year. Do you need proof? This list shows the updates to the Google search and ranking algorithm for the last three years. As you can see, there are about a dozen updates per year, some of them being significant.
A big part of these updates involves the type of ranking factors and how weight each of them has in the overall analysis process.
We'll discuss the most important Google ranking factors without placing them in any specific order. We don't want to give the impression that one is more important than another and that you can overlook any of them.
1. Fresh and Quality Content
When we speak of the need for a content marketing strategy for your law firm website, we keep in mind all the reasons for it, including the fact that content is one of the Google ranking factors.
Search engine bots constantly scan websites looking for new content. Sites that appear abandoned, without new content added on a constant basis, will not rank high in search results.
Of course, the content must be:
Original
Relevant
Well written
Well researched.
Pages with thin content (less than 200 words), low-quality information, or even misleading information will cause the entire website to get a low domain authority index.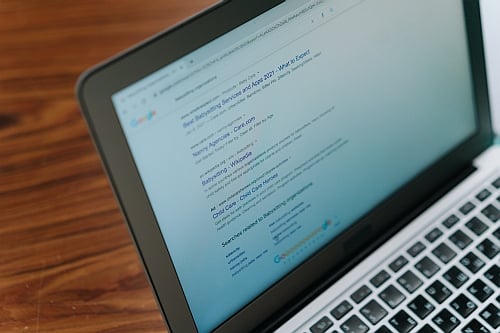 2. Backlinks
One of the Google ranking factors has the acronym EAT, standing for:
Expertise
Authoritativeness
Trustworthiness.
These are qualities Google looks for in sites, and one of the positive signals is the existence of lots of quality backlinks. Backlinks are links posted on other sites pointing to your law firm's website.
For example, someone is writing an article about comparative negligence vs. contributory fault and links to a blog post on your website where you explain the doctrine applicable in your state. This means that the author of the article trusts your blog post as a reliable source of information.
This is exactly what Google does when it notices many backlinks pointing to your site – it decides that your site has a good reputation and contains trustworthy and relevant information for the search a user performed. Thus, your law firm site will appear higher in the list of search results.
3. Security
Secure HTTP – HTTPS – is the standard for websites at present. A secure site has an SSL Certificate, indicating that visitors can safely browse it. They can fill in an online form without the risk of having their personal data hacked or leaked to a third party.
If necessary, they can even attach documents with peace of mind, because the site is protected from unauthorized access. This is something very important for Google. In fact, sites that do not have HTTPS are actually blacklisted from ranking.
4. Website Loading Speed
One of the recent major Google algorithm updates added a new set of ranking factors, known as Page Experience. The essential element this set of factors analyzes is page loading speed.
Its three components are:
Largest Contentful Paint – the time from the moment a user clicks the URL to the moment when the first large element of the site (photo, video, text) loads
Cumulative Layout Shift – the time taken by page elements to shift and rearrange until the entire web page loads
First Input Delay – how fast the site responds when the user interacts with it – clicks a Play button on a video or a menu button to reach a new page.
Fast site loading is not just one of the Google ranking factors. It also determines how many visitors you will get. People have a reduced attention span and will leave a site if it fails to load within a few seconds.
5. Keyword Optimization
Despite the fact that we said that the Google ranking factors will not appear in any specific order, we must make an observation here. Many people still believe that keywords are the most important element of SEO. The truth is that they are not.
Our digital marketing specialists know that, even if each page is perfectly optimized for the relevant keywords for your business, it is not enough to rank. The site must also meet other criteria, which we are discussing in this article.
However, keywords remain important and you should strive to identify the right terms to rank for by conducting thorough keyword research.
6. Domain Authority
Domain authority is a sort of score Google gives a site, determining how likely it is to show it for relevant searches. This factor specifically focuses on the expertise of the website on its topic.
Domain authority is built in time, through:
Content
Backlinks
Customer reviews and testimonials.
7. Mobile Friendliness
Just like security, mobile friendliness is one of the compulsory Google ranking factors for any site. For several years, mobile phones became the primary devices for internet browsing at global level. Thus, Google changed to a mobile-first indexing system.
Thus, if a site is not optimized for mobile browsing, any other SEO efforts are futile.
We Will Make Sure Your Law Firm Website Meets All Relevant Google Ranking Factors!
At EverConvert, we know that search engine optimization is an ongoing process. We are always one step ahead and implement changes to the websites we manage so they have the Google ranking factors that matter in the latest ranking algorithm.
As a busy legal professional, you do not have the time to cover all these aspects, even if you decide to learn about SEO and Google ranking. Your mission is to help clients with their legal issues. Our mission is to help you find new clients through a properly optimized law firm website.
Do not wait any longer! Get in touch with our specialists to see organic traffic turning into profits!