Whenever we start talking with a new client, our digital marketing specialists know that one of the first questions they will ask is: how long until we see the first results? This is a valid question because you want to know what to expect when you invest in your law firm's SEO strategy. 
However, this is not the kind of activity where you can set clear milestones and deadlines. When it comes to SEO services, you have to look at the big picture. This big picture stretches to include the medium and long-term results that will make a difference for your legal office. 
As digital marketing specialists, we like to say that money is the most important resource in paid marketing and advertising; in SEO, time is the critical resource. In other words, you have to be patient and focus not on short-term results with a short lifespan, but on the ongoing success of your law firm's SEO strategy.
What Is the Average Waiting Time Until You See the First Results?
While you are willing to be patient, you still want some clear answer. Thus, in our experience, you have to wait between 6 and 12 months until you will reap the first major benefits of your SEO strategy.
Now, this looks like a long period of time – and a major gap between the shortest and the longest waiting period – but this is an average estimation. Actual results depend on various factors which we will discuss below.
Key Factors Influencing the Time Until Your SEO Strategy Starts Working
SEO is not a precise science like mathematics or clearly defined like laws. It is an ever-changing landscape where many factors interact to determine the way search engine display results. 
Here are the most important factors which determine the waiting time until you see results from improving SEO.
1. Whether You Have an Existing Website or Prepare to Launch It
One of the main factors in SEO is domain authority. This is a number between 0 and 100, indicating the likelihood for a site to show up in organic search results. A brand new website starts with the domain authority 0. 
By contrast, existing websites have gone through the basic phases of:
Being crawled by Google

Getting out of the sandbox where Google places all new websites for a period between a few weeks and a few months before they start ranking

Getting backlinks from other websites

Promoting keywords through written content
Thus, for a newly launched website, the realistic waiting period before your SEO strategy starts showing results is between 9 and 12 months.
2. How Many Competitors You Have
If your law firm were the only one in your city providing the legal services pertaining to your practice area, then you would show up first in Google search results no matter what. However, this is definitely not the case. There are many other law firms offering the same type of legal assistance in the same service areas.
And most, if not all of them, are also working on their law firm's SEO. With more players in the field, Google starts making comparisons in order to rank them by various factors such as:
Relevance

Authoritativeness

Reliability

Expertise

Trustworthiness
The higher the competition, the longer it will take for your law firm website to catch up with them and reach the same level of optimization.
3. The Resources You Invest in Your SEO Strategy
Some law firms will invest the bare minimum in their SEO in terms of finances, dedication, and time. They either resort to the DIY method, using various online tools, or hire a freelancer from time to time.
However, SEO is an ongoing effort. If you want to get a cost-effective and efficient strategy, you should work with digital marketing specialists who can work on your SEO competently, dedicating all the necessary talent and resources to help your site rank.
You will recover your investment in full as your law firm starts getting more clients.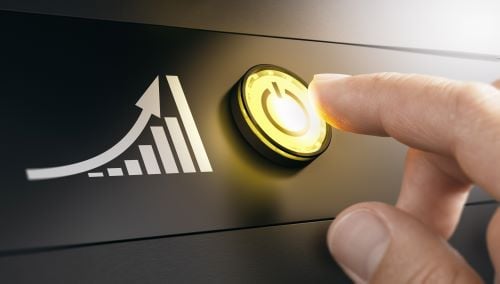 4. The Quality of the Strategy
In terms of strategy, SEO is no different from legal defense: if you start with a good plan, then you are most likely to succeed. This is why it is so important to let experienced professionals create your SEO plan.
We have encountered situations when, before creating a strategy, we had to work hard to undo the damage caused by so-called black hat SEO – unethical strategies which are meant to bring a site to the first place in Google search results overnight. In reality, these "strategies" go against the rules set by Google and lead to severe penalties for the respective website.
5. Consistent and Accurate Execution of the Strategy
SEO involves several types of activities, some of them highly technical. SEO specialists know how to make changes to the structure and code of your law firm's website. They also know how to create well-written and keyword-optimized content to help your site rank.
Working on your own, or hiring someone with questionable experience but offering the lowest price will do more bad than good. You may end up with a website that does not work anymore, or with lots of spammy backlinks which will downgrade your domain authority. 
SEO Work Is Highly Specialized Work
This is one of the main takeaways we want you to remember. Just like providing legal services, SEO requires training and experience. A team of experienced digital marketing specialists will never promise you that your site will appear in the first place in Google searches in a day or a week.
Instead, they will work tirelessly and ethically to build your website domain authority and meet all the other ranking criteria set by Google. The good news is that once your SEO plan starts working, it will continue to generate results month after month. All it needs is some tweaking and updating, but the main structure is still there and keeps working.
Let Our Team Create Your Law Firm SEO Strategy!
At EverConvert, we know that you want to see results as soon as possible after you invest in SEO. However, as this article explained, this is a long-term process – but with long-term benefits, as well. 
You don't want results for a week or a month. You need a constant flow of website traffic and meaningful conversion rates. This is what we promise to give you once we finish our work: an effective strategy that turns website traffic into profits.
Don't wait any longer! Your competitors are already working on their SEO strategy, so contact us to schedule an appointment with our digital marketing specialists!