Is your firm prepared for digital marketing in 2023? Marketing is vital to the success of any business, including law firms.
Over the years, different marketing trends have come and gone. Marketers have abandoned or are making minimal use of traditional marketing methods. Therefore, to stay successful, law firms must keep up with the current marketing trends.
Many law firms choose to handle their marketing themselves. However, legal practice is a full-time endeavor, as there is always a case to attend to or a client seeking consultation. However, marketing is also full-time. So, evolving with the latest trends, monitoring & optimizing campaigns while generating new leads requires total commitment.
This article aims to educate law firms about the current trends in the marketing industry and how they can keep up in 2023. However, hiring a digital marketing agency is advisable to enable attorneys to focus on what they do best while still getting the maximum marketing benefits.
Law Firm Marketing in 2023
A report by the American Bar Association revealed that smaller law firms are less likely to have a strategic marketing approach. This shouldn't be so. As 2023 progresses, it will help if your law firm adopts an effective marketing strategy if you do not already have one.
Such marketing efforts should involve understanding your customer's needs. Then, you can promote your legal services to them through various effective channels. However, you should also keep up with the marketing trends in the legal industry, and we have chosen the best trends to leverage to ensure success and growth.
Top 6 Digital Marketing Trends for Law Firms
The following are the top digital marketing trends for law firms in 2023:
You guessed right. We're referring to TikTok.
TikTok is a short video content social media application that has grown in popularity over the last two years. It is the sixth most-used social media platform and has over a billion users.
Although it might be considered unconventional for the legal sector, TikTok is a marketing channel to take seriously. The hashtag '#lawtok' alone has amassed over 1.8 billion views and continues to grow daily.
The beauty of TikTok is that users can create short videos with little effort, unlike Youtube. So, law firms can leverage this application to educate potential clients about legal matters and build trust.
TikTok allows users to link their websites and social media accounts to their TikTok profile. TikTok views can thus generate traffic on websites and social media accounts.
Whenever an individual needs a lawyer, one of the first places they go is Google. A Google search will lead to law firm websites — the core of your entire marketing effort. Thus, it is imperative to invest in optimizing your website.
The first thing a website visitor would note is the user interface. So, the design of your website must be attractive enough to make potential clients want to stay. The load times of your landing pages must also be fast. Internet users tend to abandon websites with slow load times.
Your firm's website should also have a blog. This provides an avenue to demonstrate your expertise and is a good SEO strategy. Finally, ensure that the website contains your contact information for potential leads to reach you easily.
This is a marketing trend that every law firm should exploit in 2023. Social media gives potential clients another way to find your law firm.
In an American Bar Association (ABA) report, 81% of law firms stated that they have a social media presence. Additionally, 29% of these firms reported client retention due to their social media presence.
Some notable social media applications used by law firms are LinkedIn, Facebook, Twitter, and Avvo. However, a combination of these platforms is needed for a successful campaign.
An excellent digital marketing agency can assist your firm with the handling of all social media accounts. A solid social presence helps your firm to get your services to the right audience and increase brand awareness. It is also an avenue to engage with existing and potential clients, which can help build trust in your brand.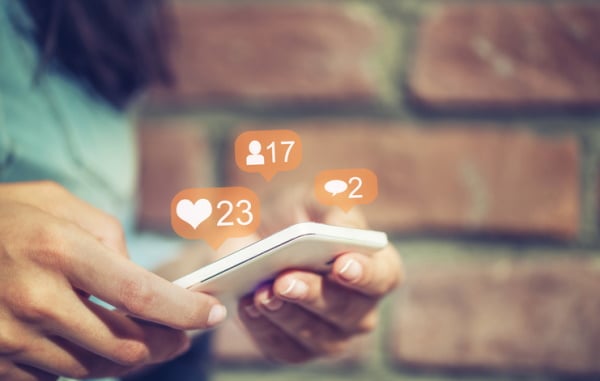 Search Engine Optimization (SEO)
When it comes to marketing your legal services, SEO is crucial. Search Engine Optimization is the process of enhancing the quality and quantity of traffic to a law firm's website to achieve high rankings on search engine result pages.
The legal sector is highly competitive, so SEO is one way to stay ahead. The content of your website should carry well-researched keywords that will make it rank high on search engine result pages (SERPs).
Acquiring backlinks from high-quality websites can also help generate traffic to your website. Other ways to optimize your site for SEO include:
Adding attorney schemas,
Optimizing landing pages for conversions (CTAs must be visible), and
Offsite SEO.
PPC (Pay-Per-Click) Advertising 
Your firm's marketing effort should have a delicate balance of both paid and organic ads. PPC marketing is a form of digital marketing that enables attorneys to display their ads on Google or other search engines for a fee.
With PPC advertising, your law firm has to pay a fee whenever a potential client clicks on your ad — hence, the name pay-per-click. The keyword input by the visitor determines the amount paid to access your website. Therefore, the more competitive the keyword is, the costlier it is.
PPC ads allow you to target specific types of clients seeking particular legal services. Thus, enhancing your marketing efforts to improve client acquisition.
Google Business Profile (previously Google My Business) is an excellent platform to get your legal services in front of the right audience, and it is free. It is an online listing tool that allows law firms to list their firm information on Google Search and Maps.
Therefore, Google Business Profile can help lawyers to promote their services in their target area. If your GMB listing is in the top 3 results, your organic traffic will increase, and you'll also get more phone calls and inquiries.
Your Google Business Profile should include important information such as opening hours, contact information, directions to your law firm, links to your website, and posts about your services.
EverConvert Is the Digital Marketing Agency to Assist Your Law Firm in Greenville, SC
2023 has kicked off, and to stay ahead of the competition, your firm must keep up with the current marketing trends. This way, you can generate quality leads and have maximum client retention.
At EverConvert, we offer full service digital marketing services. We can help you apply these marketing trends and turn those quality leads into paying clients. So, contact us today to learn more.