Any digital marketing specialists will tell you that you absolutely need video content in your law firm marketing plan. Video has the ability to break cultural and language barriers. It is also more engaging than written content because it does not require the user's full attention. Most people, including potential clients for your law firm, would rather watch a video telling them what to do than read a long article.
But what types of video content can a law firm share? Your line of work is firmly entrenched in serious matters, like personal injury or workers' compensation, criminal defense, or business law. How can you showcase your services and expertise in videos to persuade people to schedule an initial consultation with you?
As digital marketing specialists, we can tell you that all businesses, including B2B companies serving the top corporate sector, use video content in their digital marketing strategy.
The secret is finding the most effective formats and content ideas to create videos that match your brand image and engage the audience segments matching your client profile.
These Are Some Types of Video Content That Benefit a Law Firm
Let's take a look at the various types of video content your competitors are already creating and publishing and which you should also consider adding to your marketing strategy.
1. Law Firm Presentation
Why do you need a presentation video when you already have the "About Us" page? The answer is simple: a video presentation appears on the Home page – the first page a new visitor will likely land on. Also, this type of video content can be repurposed for various other future uses:
Presentations during conventions and other live events
Sharing on social media platforms
Digital presentation brochure for your law firm.
It is one of the evergreen types of video content that you create once and can use for a long time in different contexts.
2. Attorney Biography
Nothing is more powerful than direct, one-on-one communication. Between a written biography and an attorney telling about their background, experience, and education in a video, you can easily guess which type of content is more effective.
When people look into a person's eyes as they talk, they start building rapport. Also, non-verbal cues that each person gives when they talk passionately about what they do and why their work is important cannot be included in any text. Thus, this type of video content is more effective in winning a potential client's trust than all the lists of academic titles and awards.
3. Informative Videos
According to statistical data collected by Google, how-to videos earn the most attention on YouTube. They exceed even music or gaming videos. This is the power of showing people how to solve a problem, instead of just telling them.
But how does this type of video content apply to law firm marketing? If you do a short brainstorming session with your team, you will come up with dozens of how-to and informative videos, such as:
How to obtain a police report after a car accident
What is the typical timeline of a workers' compensation claim
How to prepare for the initial consultation with a lawyer
Explanations of the most common legal terms.
4. Client Testimonials
Obtaining a recorded testimonial from a happy client is one of the most effective types of video content for your law firm's marketing strategy. The fact is that it is difficult to check written testimonials. Anyone could have written them.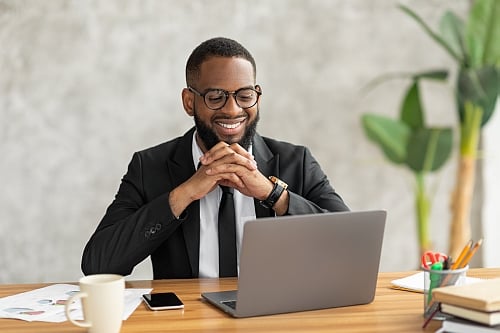 But seeing actual people talking about how your legal team helped them is 100% convincing and believable. When a potential client needs one big reason to trust your law firm, video testimonials will definitely offer it.
5. Frequently Asked Questions
FAQ videos are increasingly popular. They allow people to get their answers in an engaging way. Accompanied by graphics and captions, these videos can help you build loyalty with potential and existing clients. They are also great for showcasing your legal team and for building a unique and memorable brand image for the law firm.
Since you will focus on answering a few questions in each video, this type of video content can be a recurring topic on your content calendar. Thus, you can plan these videos in advance for several months.
Where Should You Share Law Firm Videos?
The most obvious choice for posting most types of video content is your law firm's website. However, you must not forget the power of social media to bring potential clients to your website.
Thus, you should also consider the following social media platforms.
1. Facebook
Every law firm must have a Facebook page and this is the perfect place to post a wide range of types of video content, such as:
FAQ videos
Informative videos
Client testimonials.
You should also consider going live on Facebook every once in a while and engaging directly with potential clients.
2.YouTube
As we explained earlier in this article, how-to videos get the highest attention on YouTube. Thus, you cannot miss the opportunity to showcase your legal experience and encourage viewers to learn more on your website. A video watched on YouTube can very well result in a new client for your law firm.
3. TikTok
TikTok is no longer just a platform for kids to post funny videos. According to Statista, it was the most downloaded app in 2022, being installed on 672 million devices. This means that a significant number of adults are now using the platform. Also, major brands from all industries are already active on TikTok.
The good news is that, since the platform allows only short videos, you can select relevant snippets from existing video content to share on TikTok.
4. LinkedIn
LinkedIn is a social media network for professionals and businesses. However, it has recently made some changes to the types of content and the options to react to posts. And this determined more people to create an account and be more active on LinkedIn.
One of the most important changes refers to video content. Now, users can post square, landscape and portrait videos. Also, the platform accepts 10 different video formats for upload and files up to 5 GB. Thus, you can share different types of video content, from detailed presentations of practice areas to short informative videos.
Let Us Help You Create Engaging Video Content!
Ever Convert knows how to create a unique brand voice for your law firm and turn clicks into clients. We will help you create and publish all types of video content, starting with the planning phase and ending with constant monitoring of the analytical data.
Let our specialists create and deploy an effective video marketing strategy, translating into more profits and a more valuable brand for your law firm!