One of the top recommendations our digital marketing agency makes is to add a video on the homepage of your law firm's website. This is one of the trends that are here to stay. A video can capture a user's attention better than a static image. It can also provide useful information quickly and without having to navigate to a different page.
This article explains best practices for home page video optimization. Contact us to learn more about how we can help you turn website traffic into profit.
1. Select the Topic of the Home Page Video Carefully
What would you tell someone who has just landed on your law firm's website for the first time? Usually, when two people meet, they introduce each other. The video has the same role.
Here are some tips for introducing your law firm:
Share when you founded your law firm and why.
Describe your practice areas.
Introduce the senior partners.
Add a call to action, inviting users to call you and schedule an initial consultation.
2. Create a Script for the Video
When you meet with an insurance adjuster to negotiate a settlement, you will bring notes with you containing key arguments you want to invoke. The video on your website home page needs more than just notes.
You will need a full script, containing all the words that will be spoken during the film. This will make it easier for the person or persons speaking. With the script placed next to the camera, they can speak confidently and without awkward breaks.
3. Keep the Video Short and Catchy
Digital marketing specialists, relying on recent market data, say that a home page video should be between 30 and 60 seconds. This is the equivalent of the elevator pitch – a marketing concept stating that you should be able to persuade a client during a short elevator ride.
Also, consider the fact that a potential client is under pressure to find a good lawyer and file an accident claim as soon as possible. They are not in the right mindset to watch a long video covering all the achievements, results, and awards your law firm has won.
Thus, you have only half a minute to persuade the person that your law firm has the experience and the know-how to win their case.
4. Make Sure that the Video Loads Fast
The home page of your law firm website should load within a few seconds. Slow-loading sites lose visitors. Also, they are penalized by Google. Having a home page video makes this matter even more complex.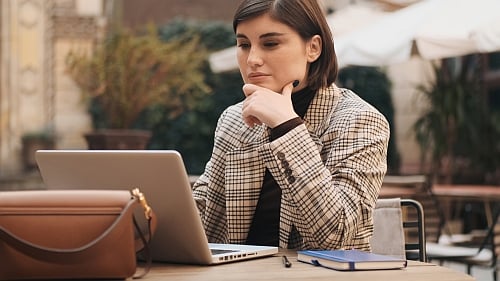 Thus, you need to compress the video file, so that it loads fast even with slow internet connections. Our digital marketing specialists use professional software tools to do this, without compromising video quality.
5. Embed Transcripts in the Home Page Video
Videos speak louder than words – but your audience should also be able to understand what is spoken. Consider that some of your potential clients may have a hearing impairment. Thus, you should create a full transcript and embed it in the video.
It is very easy to do and will win you a lot of goodwill. Apart from people with impairments, many users prefer to watch videos without sound, especially in public places.
6. Optimize the Video for Mobile Browsing
Most people use their mobile phones to browse the internet. Also, Google has switched to mobile-first indexing since last year. Thus, you must make sure that your entire website offers an optimal browsing experience on various screens – from large ones to older and smaller ones.
Our digital marketing specialists will test all the videos on your website for the most popular mobile phone models used by your target audience.
7. Do Not Set the Video on Auto-Play
Finally, the home page video should not start playing when the user lands on the site. Many people have to be careful with data usage and will quickly leave the site if they notice a video playing.
Our Team of Experts Are Ready to Handle Your Video Marketing
EverConvert is a specialized digital marketing company, with in-depth knowledge of the legal industry. We have a multi-disciplinary team, including video marketing specialists. We are constantly up to date with the latest trends and best practices for videos on your website and social media pages.
We will handle the entire process of creating the script, filming, editing, and optimizing the video before uploading it to your website. Call us to start discussing your law firm's video marketing strategy with our specialists!