When our digital marketing agency team learns that your law firm has offices in several cities, we will recommend you create service area pages on your website for each location. These pages are very useful for targeting clients in each area you serve, and increase your website visibility in local search results.
Today we will detail the best practices for creating effective pages for your service areas. Following these guidelines will result in more visitors to your service area pages and more clients for your law firm.
1. Use Unique Content for Each Page
Even if you offer the same legal services in all the offices of your firm, each service area page must have unique content. There are several reasons for this. One of them is that the Google algorithm penalizes websites with duplicate content. Thus, your SEO efforts will not be effective.
Secondly, potential clients may start browsing all your service area pages, not just the one for their location. Once they notice the same text on all pages, they will not be as keen to call you and schedule an initial appointment. After all, if you don't take the time with your own law firm website, how can they know that you won't do the same thing with their case?
2. Add Interactive Maps
An interactive Google map with a pin for the location of your office is extremely useful for potential clients. They can plan their drive to your premises from home or from work and find available parking areas nearby.
The pin will appear on Google Maps after you claim your Google Business Profile listing and add all the locations for your law firm. It will be visible not just on the map on your website, but to every user who opens Google Maps on their phone, tablet, or computer.
3. Make Sure the Contact Details Are Accurate
Accuracy is essential when it comes to contact details for your service area pages. First of all, many people use navigation apps to reach your offices and will input the address they find on your website. Imagine their disappointment when they park their car and do not see your law firm's name on any building around them. You will definitely not get a second appointment from that person.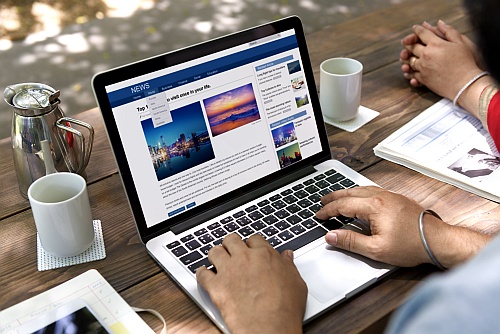 Secondly, Google relies on contact data on your site, on your Google Business Profile listing, and on business directories to match your location with various local searches. If your contact details are not accurate and consistent on all these digital sources, you may miss out on organic website traffic from people in your area who are looking for a lawyer.
4. Add Customer Testimonials
Testimonials are essential for any business in the digital age. A potential client who lands on a service area page and finds positive reviews from satisfied clients is very likely to call your law firm and schedule an initial appointment.
However, just like in the case of content, make sure you do not use the same testimonials on all service area pages. Ideally, the reviews must come from clients served by lawyers in the respective offices of your law firm.
5. Update Service Area Pages Regularly
Whenever you make any changes to your address, services, or business hours, make sure to update the information in Google Business Profile and on the service area pages. Also, after growing your team with skilled lawyers, let potential clients know about these additions on each specific area page.
These updates will help boost the SEO ranking of your site and attract new clients. After all, a law firm that hires top talents is certainly trustworthy.
Our Digital Marketing Specialists Can Create Effective Service Area Pages!
At EverConvert, you will find the reliable digital marketing professionals you need to help your law firm find more clients. We specialize in helping law firms with SEO, digital marketing services, and web development, among others.
We can build and maintain your entire law firm website, including effective service area pages that attract qualified traffic from potential clients in your area. We work diligently in the background, incorporating your feedback and delivering results you can measure. Call us now to schedule an initial appointment and start planning your digital marketing strategy!